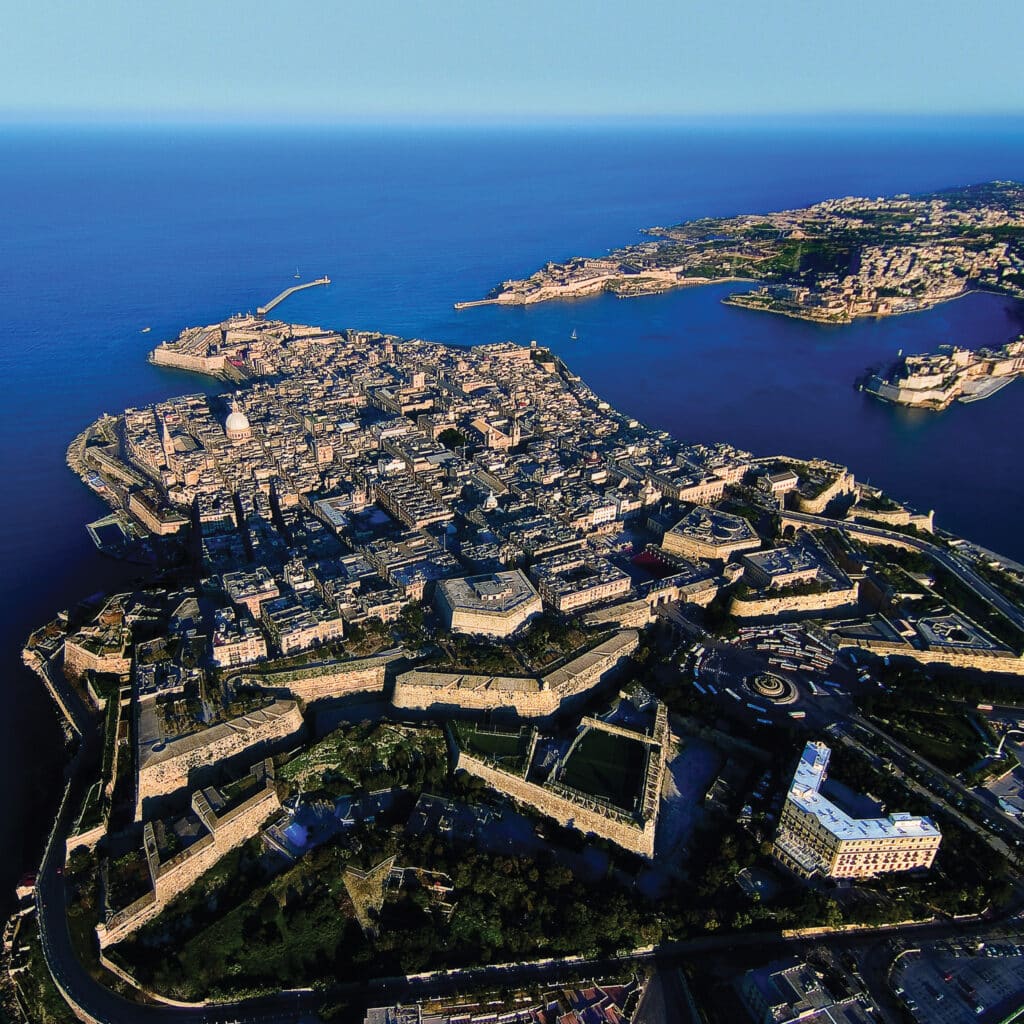 A hidden gem in the heart of the Mediterranean, offer a captivating blend of history, culture, and natural beauty. Comprising three main islands—Malta, Gozo, and Comino—this archipelago boasts an extraordinary allure that leaves visitors enchanted and eager to explore further.
With a history spanning thousands of years, the Maltese Islands are steeped in a rich tapestry of civilizations. From ancient temples older than the Egyptian pyramids to medieval fortresses and baroque architecture, every corner of these islands tells a story. Valletta, the capital city, is a UNESCO World Heritage Site and a treasure trove of architectural wonders. Its magnificent Grand Harbour, adorned with fortified walls, bears witness to Malta's strategic significance throughout history.
Nature lovers will be delighted by the islands' diverse landscapes. From dramatic cliffs and pristine beaches to rolling countryside and quaint villages, there is something for everyone. Gozo, the smaller sister island, offers a more tranquil and rural escape, where time seems to slow down. Its rugged coastline, crystal-clear waters, and charming villages provide a haven for those seeking serenity and natural beauty.
The Maltese Islands are also renowned for their vibrant culture and warm hospitality. Festivals and traditional celebrations fill the calendar, allowing visitors to immerse themselves in the local way of life. From lively village feasts with colorful processions and fireworks to traditional music and dance performances, the islands come alive with a sense of community and joy.
Cuisine in Malta is a delightful fusion of Mediterranean flavors, reflecting the islands' history of diverse influences. From fresh seafood delicacies to hearty stews and delectable pastries, the local gastronomy tantalizes taste buds and leaves a lasting impression. Be sure to sample pastizzi, a savory pastry filled with ricotta or peas, and indulge in a glass of local wine or the famous Maltese liqueur, prickly pear.
Adventure seekers will find ample opportunities to indulge in water sports, such as diving, snorkeling, and sailing. The clear azure waters that surround the islands reveal a vibrant underwater world, with ancient wrecks and colorful marine life. Comino, the smallest island, is home to the iconic Blue Lagoon—a turquoise paradise that lures visitors to its crystal-clear waters.
Whether exploring historical sites, basking in the sun on golden beaches, or savoring the flavors of the local cuisine, the Maltese Islands offer a diverse range of experiences that cater to all tastes. The warmth and hospitality of the Maltese people, coupled with the islands' timeless beauty, create an unforgettable journey of discovery.
In the embrace of the Maltese Islands, one cannot help but be captivated by their unique charm and allure. From ancient treasures to natural wonders, this Mediterranean haven is a destination that invites exploration, leaving an indelible mark on the hearts of all who visit.
Malta's International Airport has direct links to over 90 airports in three continents, with a variety of legacy and low-cost airlines flying regularly to and from Malta.
Malta's national carrier Air Malta offers a number of scheduled flights together with other airlines such as Air France, KLM, Swissair, Turkish Airlines, Emirates, Lufthansa, Ryanair, Easyjet, WizzAir.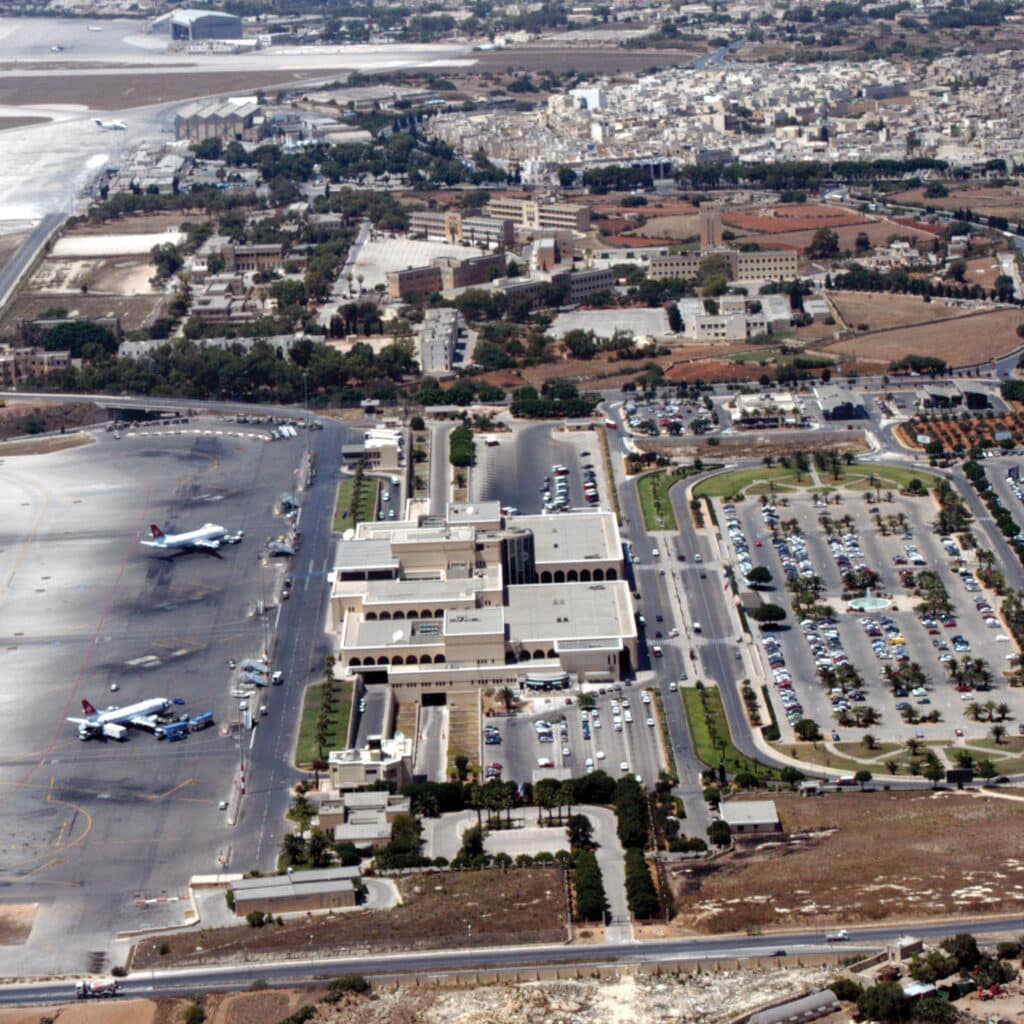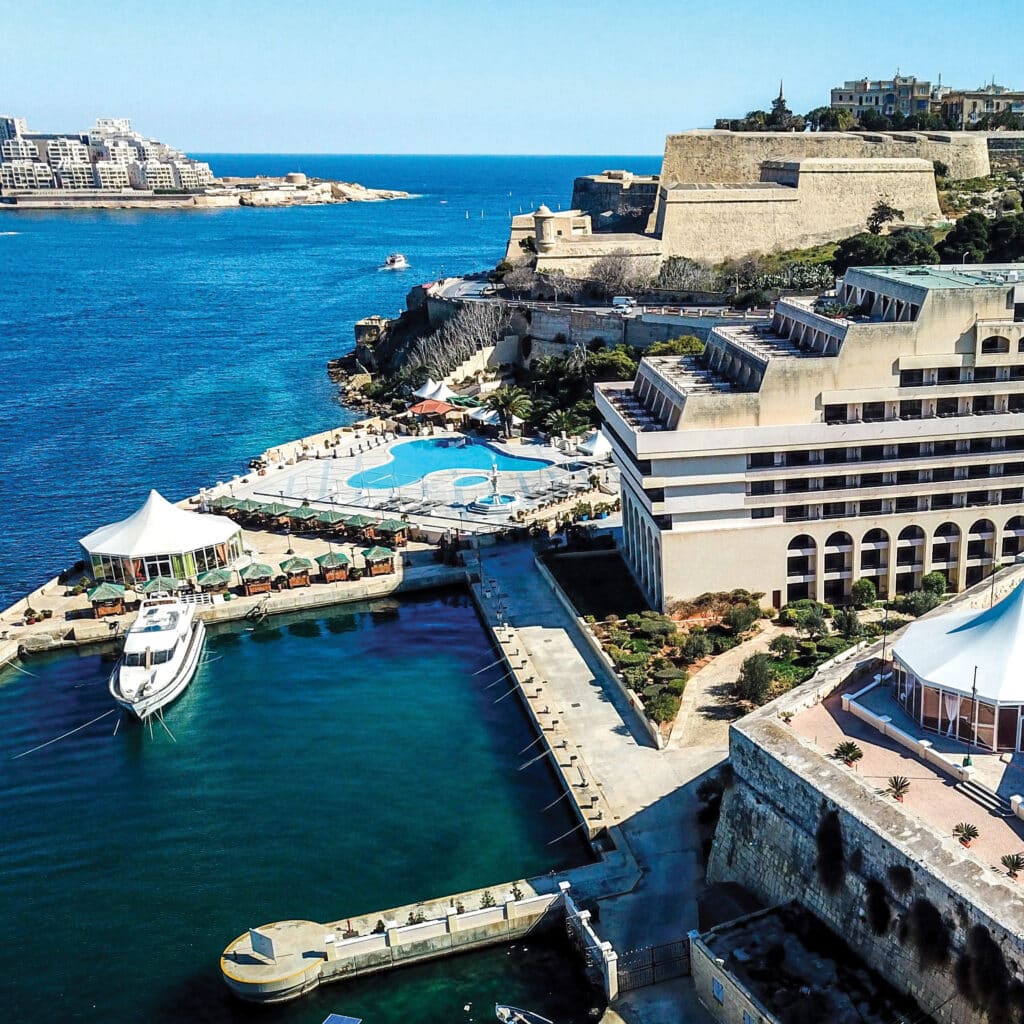 Malta offers several accommodation options to suit all kinds of preferences and budgets. Within the vicinity of the Royal Malta Yacht Club one can find a variety of options from 3* to 5* hotels, boutique hotels, serviced apartments, guesthouses and short term rentals. All are in close proximity to the Club with access to public transport as well as amenities such as wellness spas, fitness facilities and several restaurants offering a myriad of international cuisines.
The Grand Hotel Excelsior has been hosting Rolex Middle Sea Race guests at their marina and hotel for a number of years.

As the premier destination among 5-star Valletta hotels, the Grand Hotel Excelsior is ideally located on the doorstep of a UNESCO World Heritage Site — the Capital City of Valletta, with all its major attractions, culture, art treasures, and historical architectural gems.
Sixteenth century fortifications embrace the Grand Hotel Excelsior and its olive gardens making it the only 5 star hotel in Malta nestled within historic architecture.

This acclaimed Valletta Malta hotel prides itself in providing the discerning traveller with magnificent accommodation, breath taking views of Marsamxett harbour and Manoel Island, state-of-the-art meeting rooms, and an unforgettable dining experience.
Renting a car in Malta is a convenient option for exploring the island at your own pace. To rent a car in Malta, you generally need to be at least 21 or 25 years old (age requirements may vary depending on the rental company) and hold a valid driver's license. Non-EU residents may also need to obtain an International Driving Permit (IDP) along with their original driver's license.
Driving in Malta follows right-hand driving. Some Maltese roads can be narrow, winding, and sometimes congested, particularly in urban areas. Be cautious and patient while driving and familiarise yourself with local traffic rules and signage.
Merlin Car Hire is the Official Car Hire Partner for the Rolex Middle Sea Race.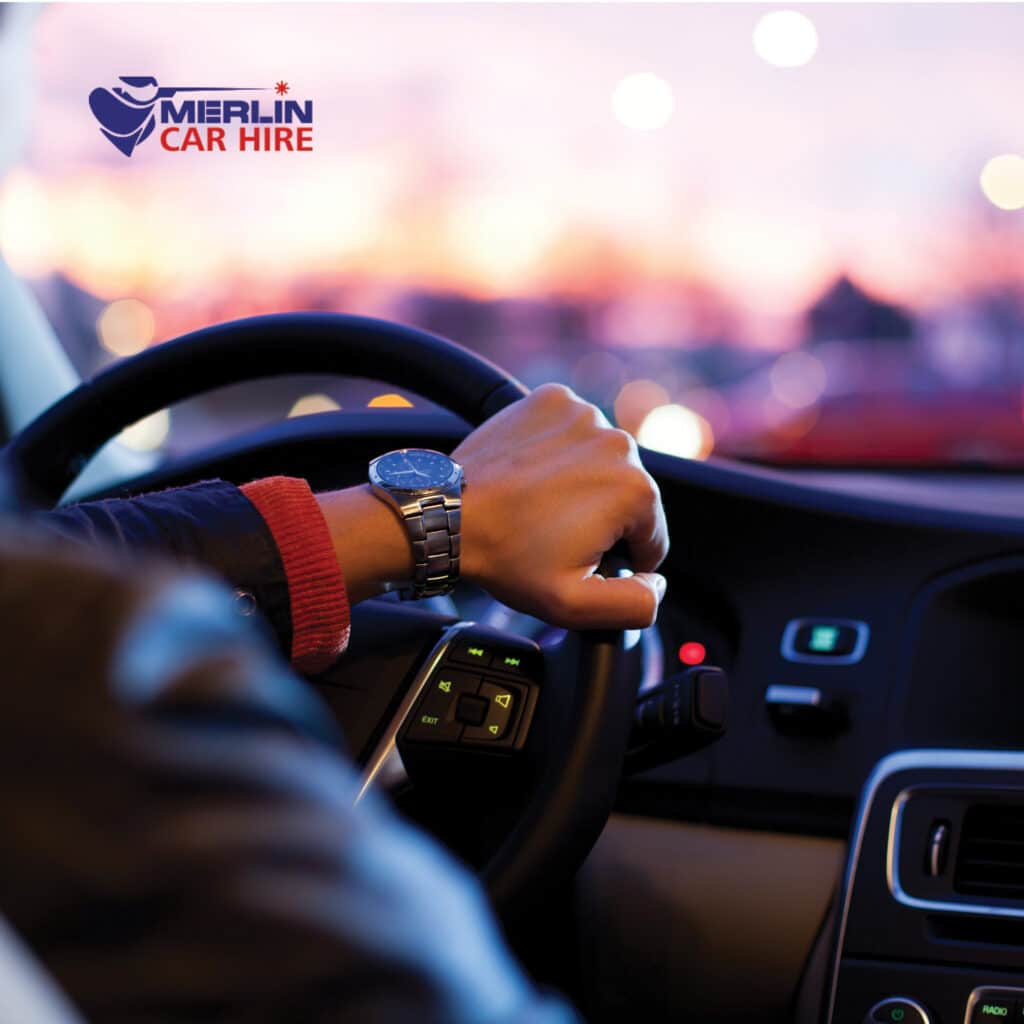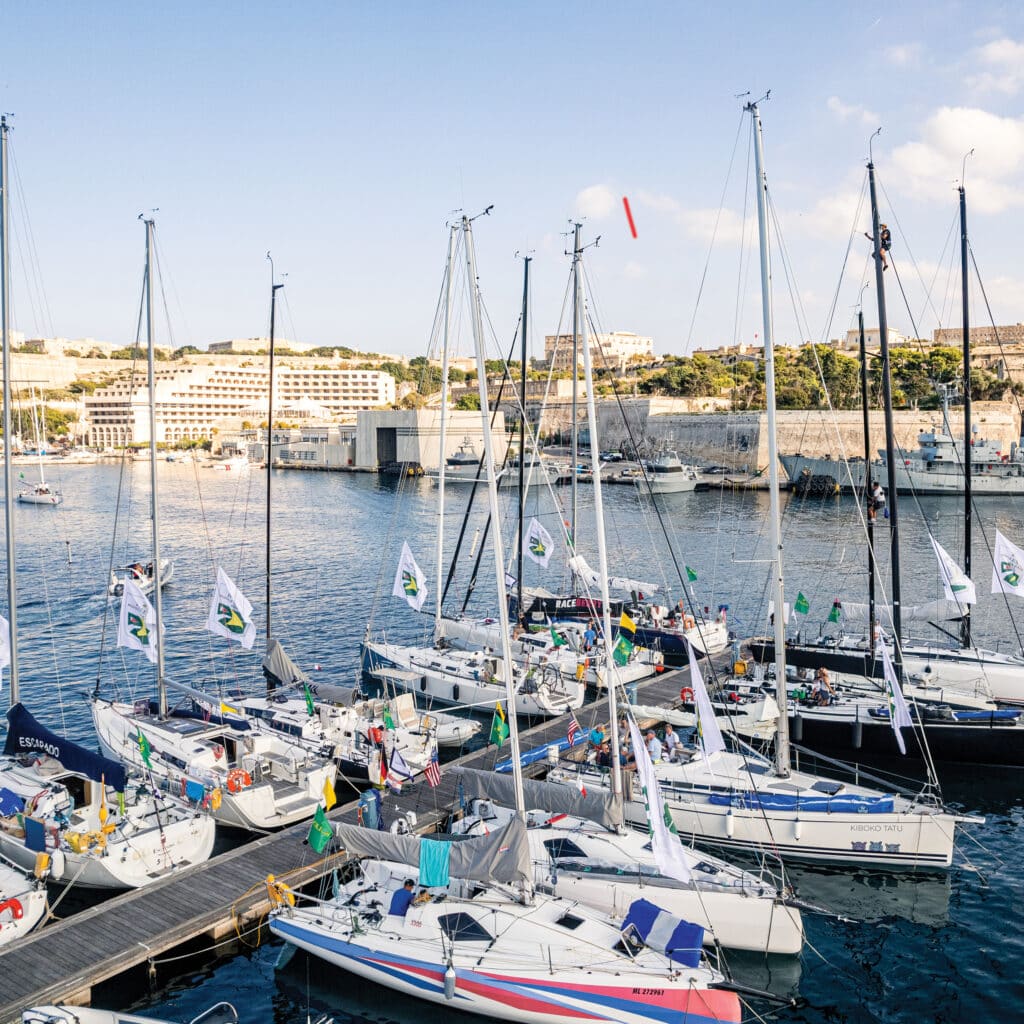 Berthing will be provided for participating boats at no additional cost by the RMYC at designated from the Monday before the race start until the Sunday after the final prize giving.
Berths are allocated by the RMYC and further information is available on request. Owners of boats making use of these free berths do so at their own risk and responsibility.
During the free-berthing period, the RMYC operates a regular water taxi service between the clubhouse and the designated marinas.
On arrival in Malta, yachts should contact the RMYC on VHF channel 13 for assistance in locating their assigned berth.